MENU

Viva Tours
Ship Agents • DMC • Santo Tequila Restaurant Bar • Photo Gallery

Shorex
City Tour • Town Country & Tequila • Beach Break • Jungle Tour • Pirate Boat • Discovery • Off the Beaten Track • Horseback Riding • Hiking • Off Road Bicycle • ATV Adventure • Dune Buggy • Photo Gallery

Hacienda Doña Engracia
The Place • Main Destillery • Horseback Riding • Mountain Bike • Hiking • Clambing Wall • Pond Fishing • Tequila Tour • Restaurant Bar • Weddings & Anniversaries • Botanical Garden • Arabians • Conventions & Incentives • Bay Cruise • Bass Fishing • SPA • ATV Adventure • Dune Buggy • Photo Gallery

Tequila
Doña Engracia • Silver • Aged • Extra Aged

Puerto Vallarta
Information • Maps • Photo Gallery

DESTINATION MANANGAMENT COMPANY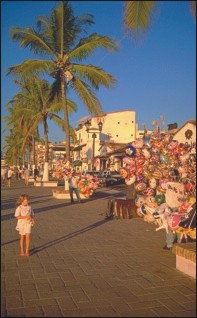 Our experience as ships agent for most Cruise Lines and tour Agent for Royal Caribbean International, Princes Cruises, Celebrity Cruise Line, Holland America Lines and Carnival Cruise Line- in both Puerto Vallarta and Manzanillo.
Our client's sailing schedules mean that we have just few hours to do what most Ground Handlers do in a week.
Everything MUST work smoothly; there is no room for error, no second chance, we got to get it right first time - and we do! We believe that our operating experience enables us to provide Wholesalers with a level of service and reliability that others can't match.
There is one very important point that we would like to stress: For Viva Tours to continue to expand, it is essential for, to satisfy our clients' expectations. Ultimately, this means satisfying the expectations of the Tourist - upon whom we all depend.